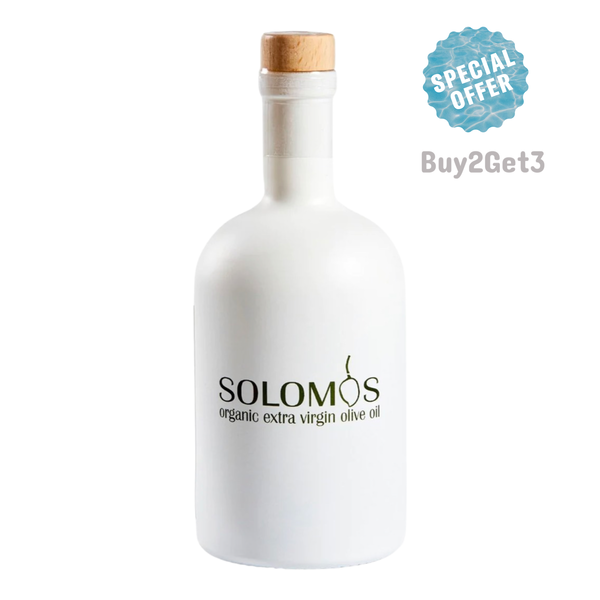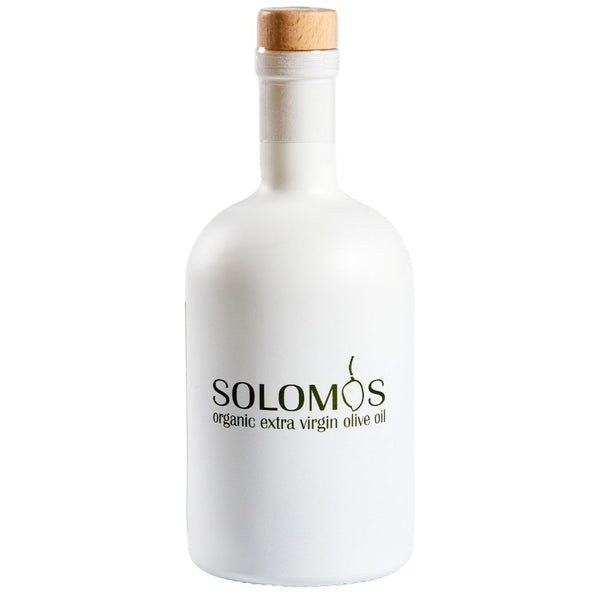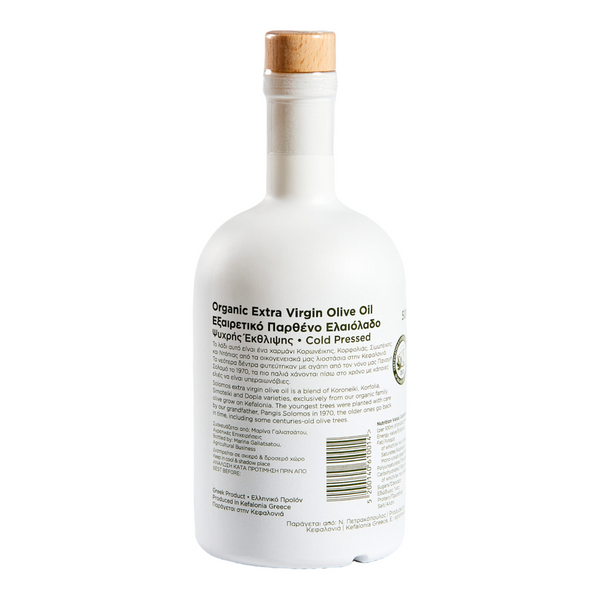 Solomos - Premium Organic extra virgin olive oil 500 ml (16.90 Fl.Oz)
Solomos - Premium Organic Extra Virgin Olive Oil 
Type: Early Harverst, BIO, Organic, Blend, Health Claim
Origin: Kefalonia, Ionian Island
Variety: Blend of Koroneiki, Korfolia & Dopia 
Harvest: October 2020 (Bottled in 2021)
Expiration: 12/2023
Method: Handpicked
Producer: Solomos 
Organoleptic: 
Fruity 
Bitter 
Spicy 
Aromas: 
Pairing: 
Product Description
The Organic extra virgin olive oil SOLOMOS is a blend of Koroneiki, Korfolia, Simoteiki and Dopia, exclusively from our family olive groves in Kefalonia. Health claim, rich in antioxidants.
Basic characteristics of our crop
it is dry, it accepts mainly green fertilization, ie sowing of the soil with various plants in the legume family, plant protection from the olive fruit fly with biological traps and protection from the gliospore bacterium by spraying only with copper.
Our olive groves and facilities are located in Kefalonia, where some of our olive trees are centuries old, claiming that they were planted BC. For many years we treat our olive trees with exceptional care, so that we can continue to enjoy the organic product that is been offered to us all these years.
We pack our olive oil in a bottle of high aesthetic design equally high to the quality of its content so we can share with you the pleasure of its unique taste.
Awards