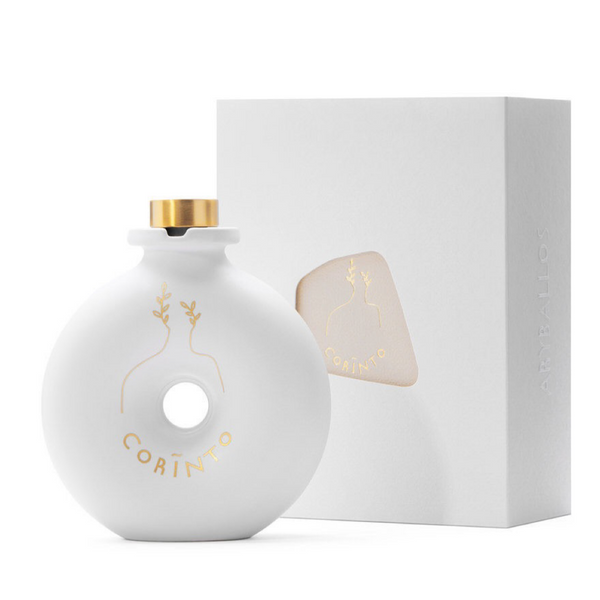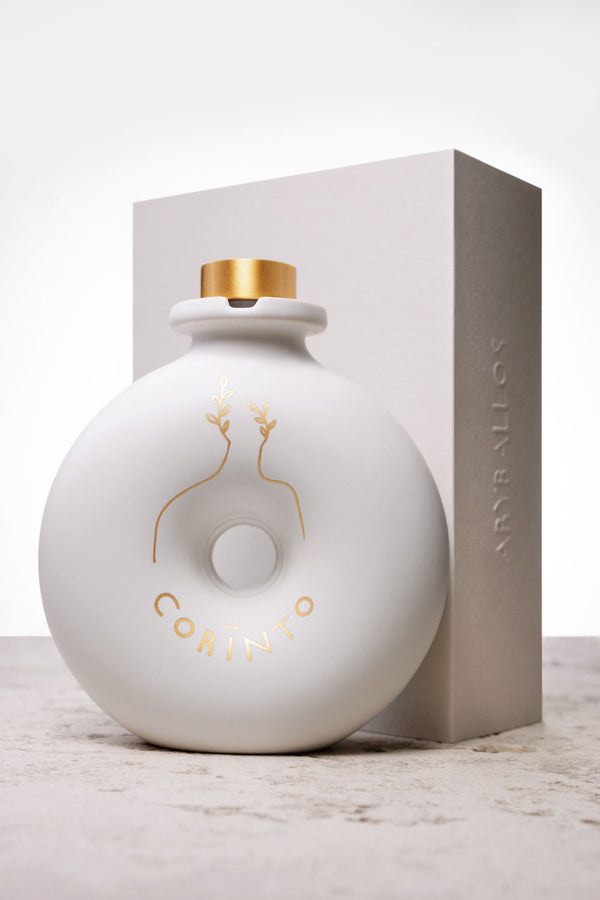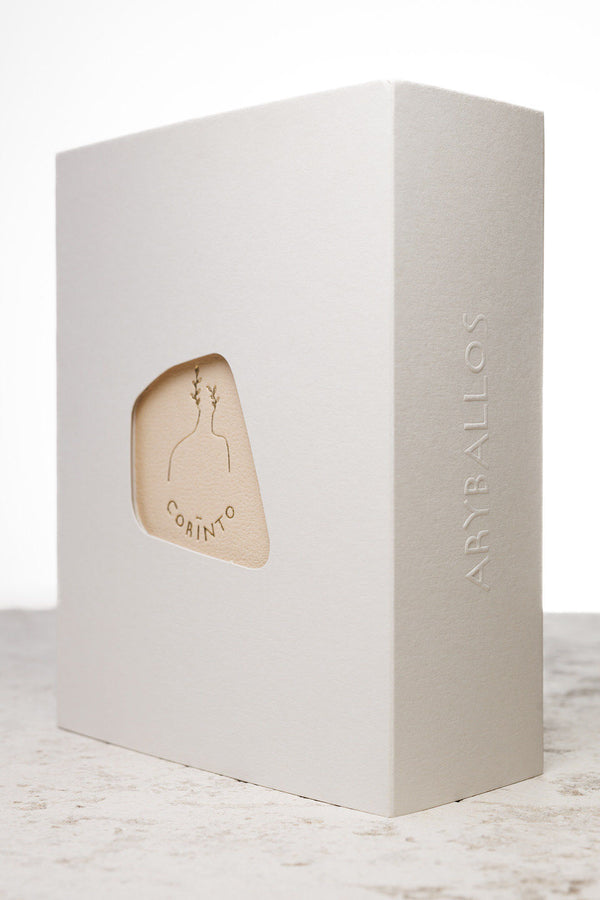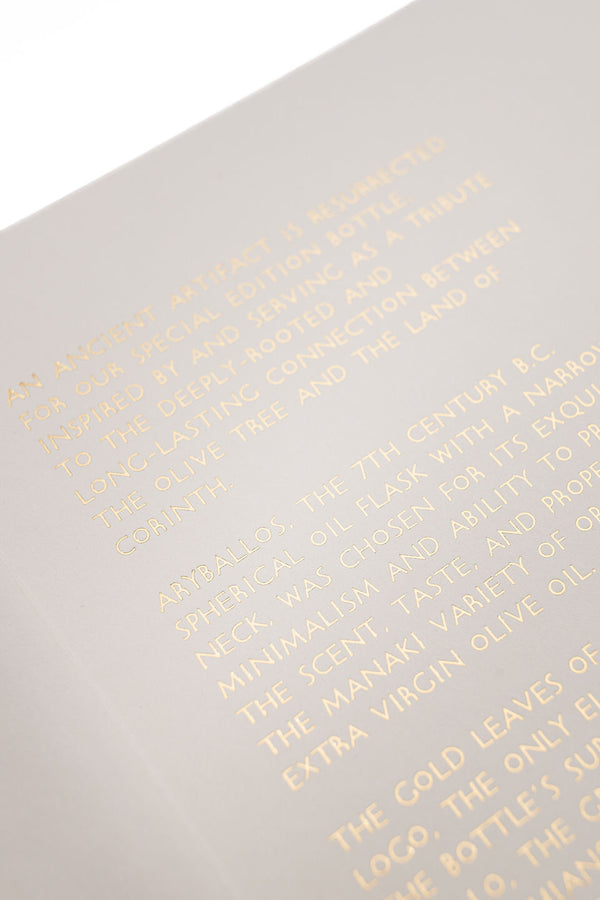 Aryballos Organic Extra Virgin Olive Oil - Special Edition 300ml (10.15 Fl.Oz)
Special Edition Aryballos Organic Extra Virgin Olive Oil 300ml (Fl.Oz 10.15)
Type: Early Harverst, Monocultivar, Limited Production, Organic
Origin: Corinth, Peloponnese 
Variety: 100% Manaki
Harvest: 2022
Best Before: 05/2025
Method: Handpicked
Producer: Corinto 
Organoleptic: 
Fruity 
Biter
 Spicy 
Aromas: 
Pairing: 
An Exceptional Collector's Piece
The Ideal Gift for Enthusiasts of Olive Oil. This limited-edition oil is not just a culinary delight but also a stunning masterpiece. Crafted by skilled artisans trained in the traditions of ancient Corinthian pottery, the bottle features a unique design inspired by the artistry of ancient Greek pottery. Order your bottle today to relish the genuine taste of luxury.
Aryballos, the 7th century B.C. spherical oil flask with a narrow neck, was chosen for its exquisite minimalism and ability to preserve the scent, taste, and properties of the Manaki variety of organic extra virgin olive oil.
Manaki Extra Virgin Olive Oil
The Aryballos holds 300ml of Corinto Extra Virgin Olive Oil, a single varietal extra virgin olive oil. Crafted from handpicked Manaki olives, it undergoes cold-extraction to retain its innate qualities. Renowned for its delicate flavor profile, it presents a harmonious blend of floral hints and citrus notes. Its minimal acidity ensures a refined finish, leaving a lingering essence of spice.
The Ceramic bottle
Each ceramic special edition Corinto Organic Extra Virgin olive oil bottle is handmade and refillable. It is the result of a synergy between past and present; a team of contemporary and highly skilled artisans breathing new life to an object from the depths of history.
The Gold leaves
The gold leaves of the new CORINTO logo, the only element adorning the bottle's surface, are a nod to Apollo, the Greek god adored by the Corinthians. According to the legend, his mother, Leto, gave birth to him while clutching the branches of an olive tree, which then turned gold.
Other Info
Net Weight: 300 ml
Total Weight:  600 gr