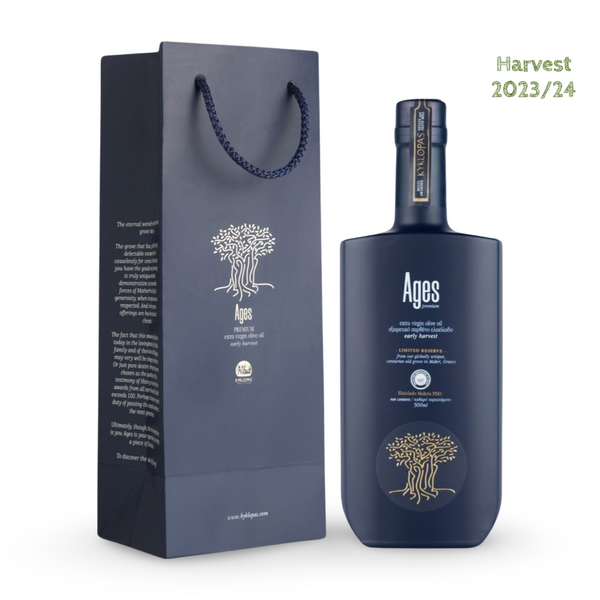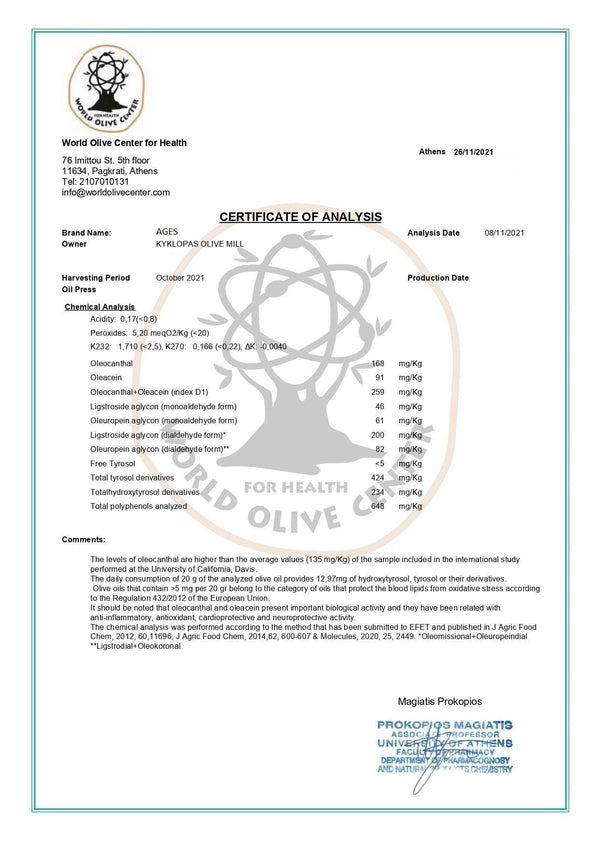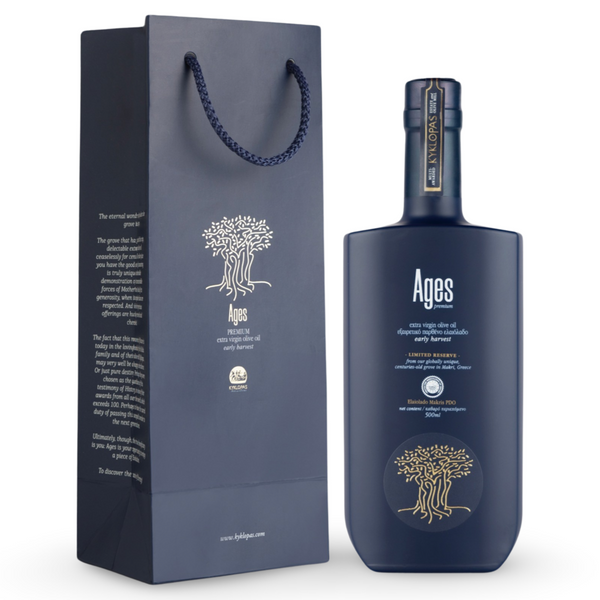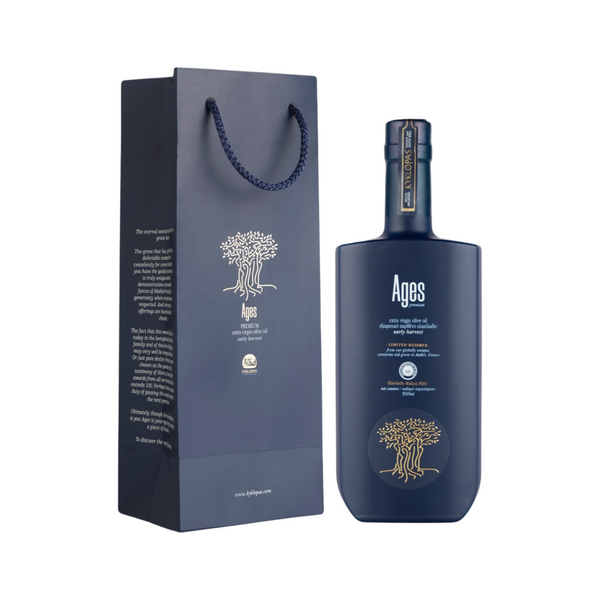 Kyklopas Ages Extra Virgin Olive Oil Early Harvest Limited 500ml (16.90 Fl.Oz)
Ages Extra Virgin Olive Oil Early Harvest Limited Reserve 500ml PDO 

Region: Makri, Region of Evros, in the province of Thrace, Greece
Variety:PDO Makris, monocultivar
Harvest: 2023/24
Method: Handpicked
Producer: Kelidis Family
Organoleptic: Although it's coming from an early crop, AGES is a sweet extra virgin olive oil with notes of ripe bananas, freshly cut grass, tomato and green apple. Its fruity is complex and intense which along with the balanced pepper and spicy makes its taste a unique experience. 
Aromas/Taste: 
Pairing: 
Description 
A rare extra virgin olive oil from the variety of Makris PDO available in very limited quantities.
This extraordinary olive oil is extracted exclusively by mechanical means from the fruits of the indigenous Makri olive of the species Olea Europea, which is cultivated in the designated zone of Alexandroupolis, from the village of Makri.
An olive oil for those who are looking for an unusual taste or wish to surprise their loved ones with making them a unique present. 
First bottled AGES of the 2023 crop are now available in our store!
Awards
Learn more about this multi awarded product on Kyklopas
website
Other Information
Weight 1.107 kg
Net weight 500 ml