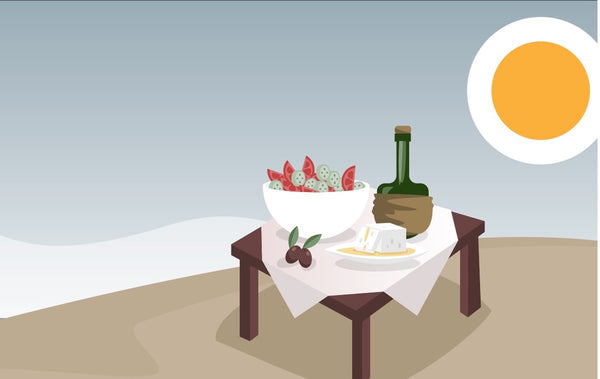 Fresh Extra Virgin Olive Oils from Greece - Harvest 2022/23!
Choose among a wide variety of fresh Extra Virgin Olive Oils & Food Pairing Boxes. At your doorstep with a click!
New Harvest!
Introducing The Governor, Extra Virgin Unfiltered Olive Oil
One of the few olive oils on a global level that has been awarded a "health claim" by the EU!
Taste Now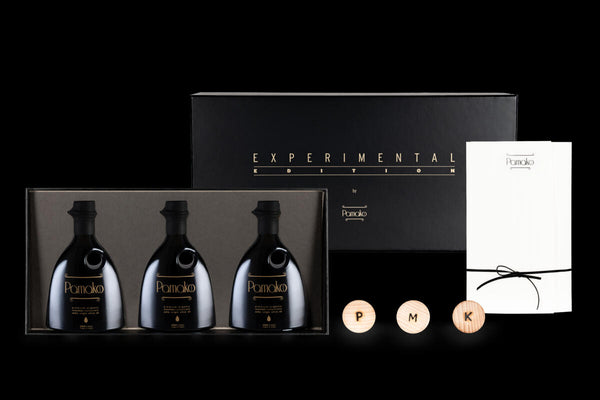 Pamako Experimental Tasting Edition!
Three bottles correspond to three different periods - ideal for those who seek an amazing olive oil tasting experience!
More info
Great Extra Virgin Olive Oils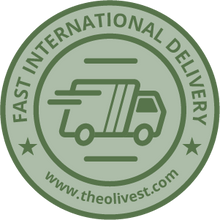 Fast & Secure Shipping
by DHL / ACS
We collaborate with well known & trustworthy shipping companies to ensure safe and fast delivery to your door!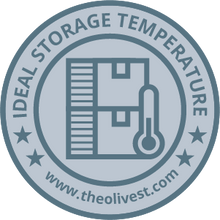 Ideal Storage Conditions
Controlled under 20°
Extra Virgin Olive Oil is a fresh juice that loves cool, dark & dry places - like our own warehouse!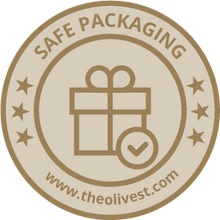 Safe Packaging
Compliant with ISTA 3A, Transit Test
The safety of your package goes first. We use elegant, eco-friendly, certified boxes ideal for international transportation!  
Olive Oils & Food Pairing Boxes
High Phenolic Olive Oils (Health Claim)
Your Company is truly the HEART and IDEAL of what a seller should be...and in this world today that is a RARE quality. The shipping was perfect, the products and packaging are perfect, your addition of the beautiful fragrant soap was a wonderful surprise! Congratulations to all your departments and to your SPECIAL heartfelt touch of how customers should receive their products. WELL DONE! Thank you so much!🌷🌷
Deborah
Very best ever experience! I shall repeat it again and again! Customer service is above everything! Very knowledgeable; understanding; friendly people! They do all their best to satisfy your cravings;) I ask all the details and documents and was provided with such at once! I highly recommend this website and webshop! Products are unique ! One of the kind!
Elena
The best place to order high quality olive oils! We ordered a selection of oils to try and share with our family. Everything was packed well and the bottles arrived in perfect condition. We will be ordering again, soon.
Peter M.
Great products with excellent quality, everyone who is seeking original and valuable olive oil should order it from the Olivest.
Khaled A.
Made an order from Greece to Nepal, and the items arrived in perfect condition in 3 days via DHL. Each Olive Oil were individually wrapped and tightly contained ensuring safety.
Jay G.
Fast delivery, great customer service and of course a variety of the best extra virgin olive oils to choose from...
Tanisha E.
Dai migliori extra vergine che esistono... Quelli superiori per me Pamako e Skoutari
AnnaMaria M.
The Olivest provides the highest quality products which our family uses for health benefits. As soon as I received the package I noticed the customized box and informational leaflets. Nice details for the customer experience. The olive oil itself ( Omfekion and The Governer) is exactly what it needs to be, rich taste, peppery in my throat...
Sintija K.
If you are looking for the absolute best Olive oil´s from Greece (used in restaurants and by Michelin chefs) you are at the right place. My first order went perfectly, every bottle shipped to Belgium arrived in perfect condition. The oil´s are also all very fresh, new harvest. I would defently recommend to order here. Thank you very much The Olivest!
Dimitri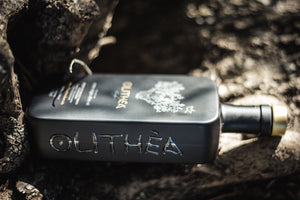 ΟLITHEA - Product of the Month!
OLITHEA is a premium, organic extra virgin olive oil, so rich in polyphenols and andioxidants that is produced in Corfu from the famous Lianolia variety.
GIVEAWAY Coming Soon!
Learn More
Authentic Greek | Gift Ideas