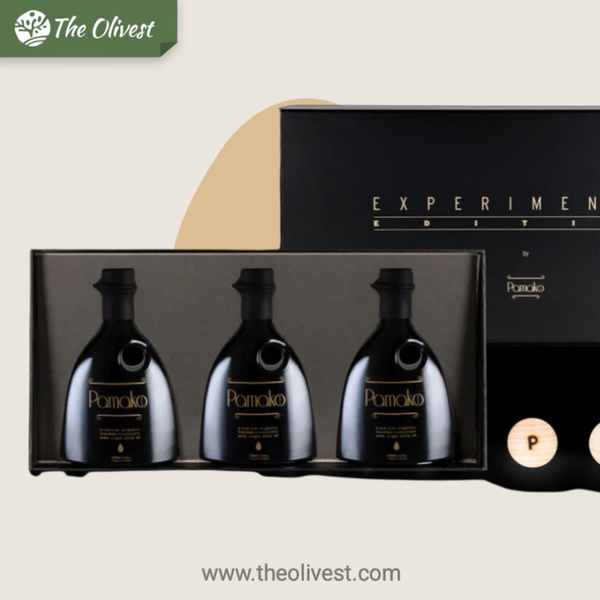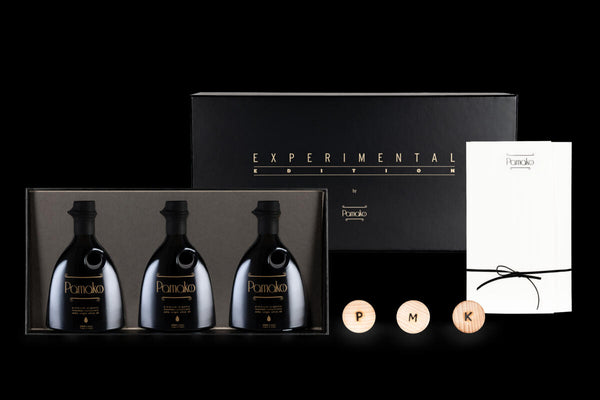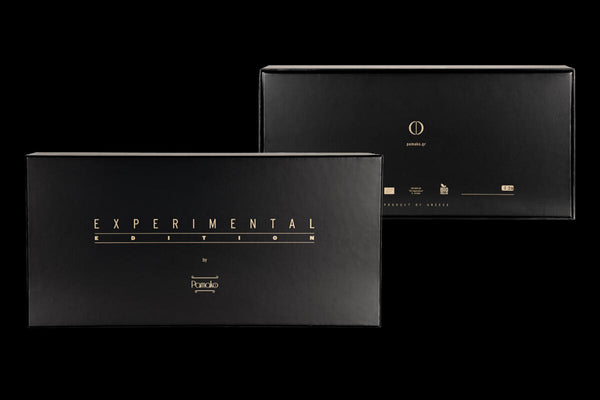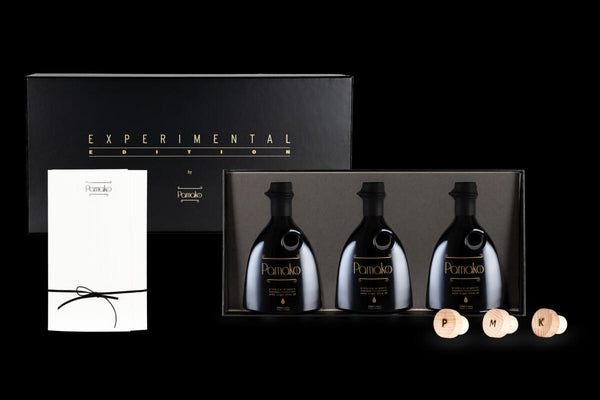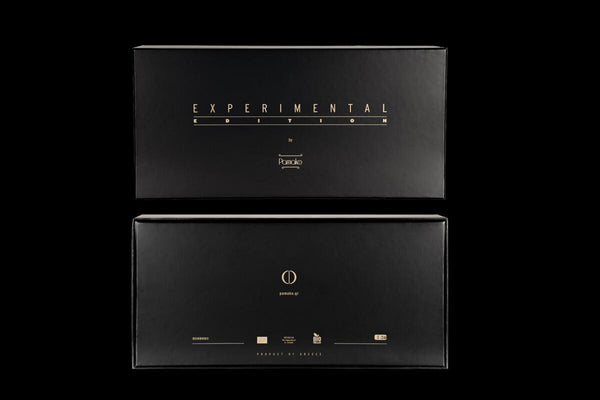 Pamako Experimental Edition | 3 Harvest Periods | 3 x 250 ml | New Harvest
A Vertical Tasting Experience of Tsounati  by Pamako
"After a long journey of almost 3 years and many experiments in our organic olive groves and our olive oil mill, we are proud to present the outcome, a limited number of Three different bottles of our organic, polyphenol-rich Extra Virgin Olive Oil.Extremely limited with Only 140 experimental edition box, made.
Three bottles correspond to three different periods of harvest. Each bottle contains organic extra virgin olive oil produced by a different ripening stage of the olive fruit of Tsounati variety, grown on the mountains of Selino, Chania – Crete in a Single Estate.
Same variety ,harvested from the same olive grove but with 3 different organoleptic profile extra virgin olive oils! Harvested from October to December and produced 100% without the olive pit. On the top of each cap, you will find a letter made with pyrography. P, M, and K from our brand name PaMaKo.
What Is in the Casetina?
Inside the box you will find a letter with all the details on how to taste an extra virgin olive oil ,to the details of each one of those bottles (harvest date,organoleptic profile etc) .A special mail account is made so that we can answer individually to each one who might have any questions and discuss further on how to Pair them with different foods and desserts and discover an amazing gustatory experience.
For the passionate, for those who seek an amazing olive oil experience and for those who want to learn more about gourmet olive oil.
We hope you enjoy tasting them as much as we did making them!"