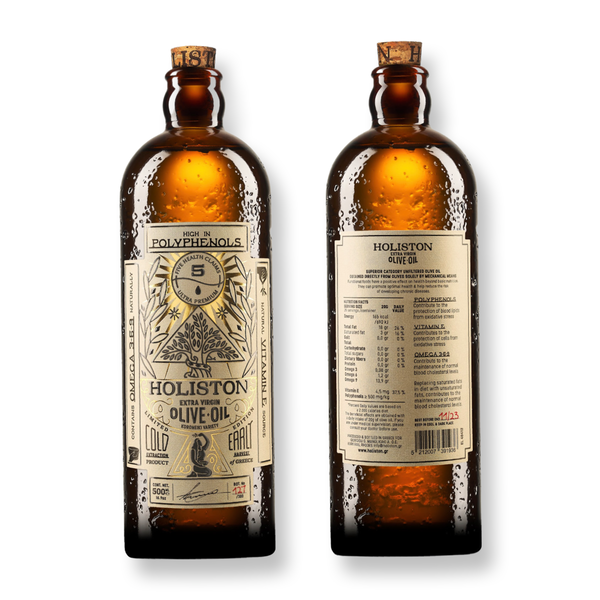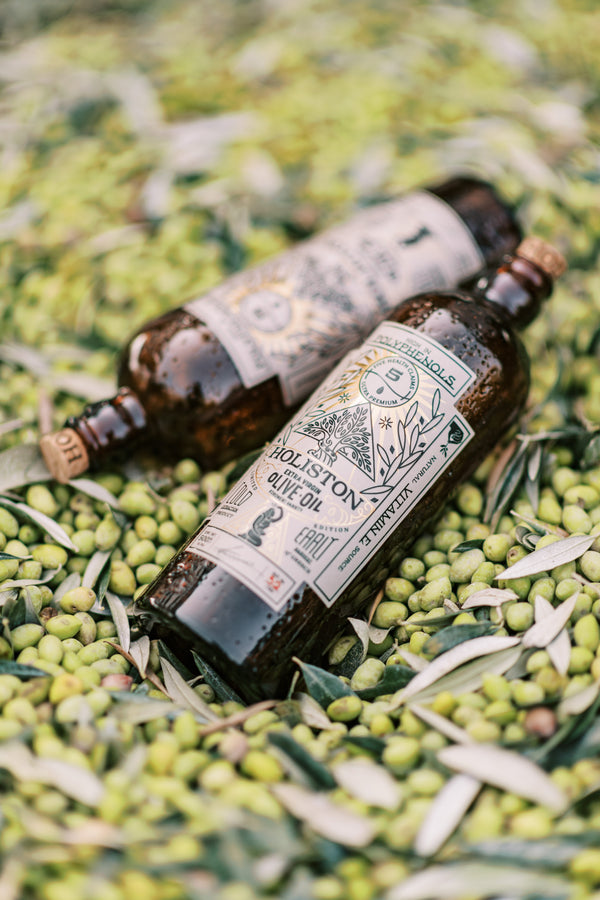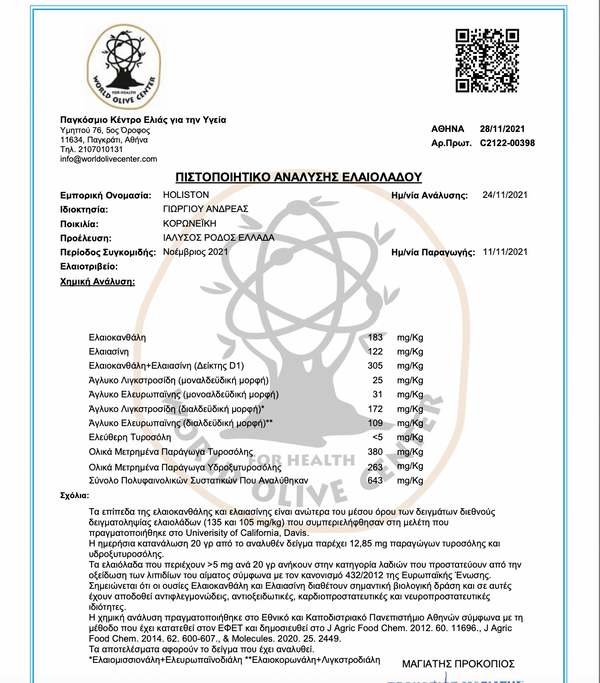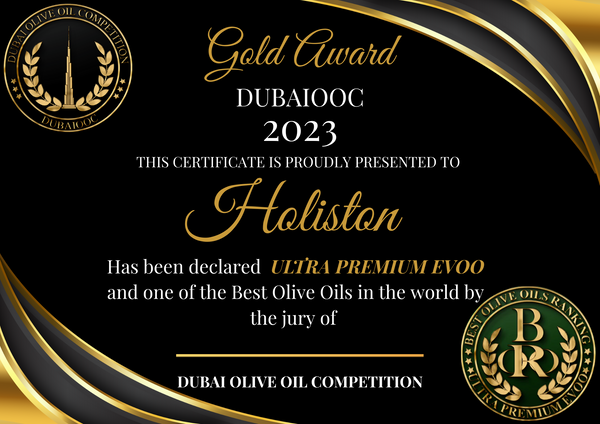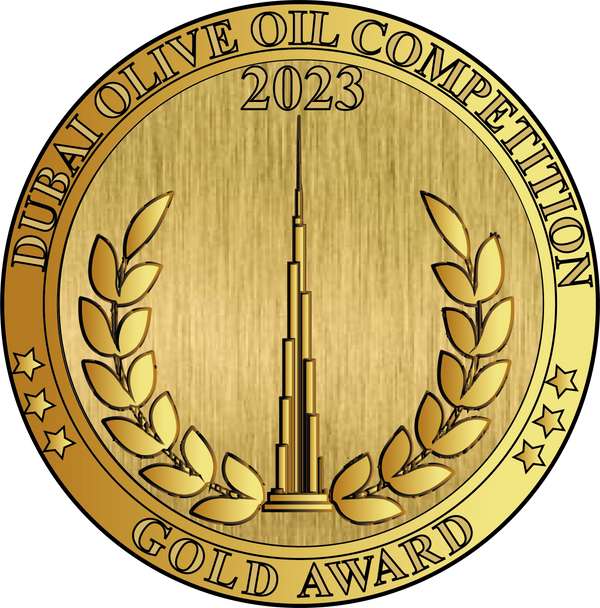 HOLISTON Ultra Premium Extra Virgin Οlive Οil 500 ml (16.90 Fl.Oz)
Type:  Ultra Premium, Unfiltered, High Phenolic, Health Claim
Origin: From Rhodes the famous island in Dodecanese Greece
Variety: 100% Koroneiki, monocultivar
Harvest: 2022/2023
Best Before: 07/2024
Method: Handpicked
Producer: www.holiston.gr
Organoleptic: 
Fruity
 Bitter 
Spicy 
Aromas: 
Pairing: 
Product Description
Imagine laying in the ever sun-soaked island of Rhodes. And now imagine acquiring these beneficial properties for your health at home, and with exquisite taste. HOLISTON is an Unfiltered Extra Virgin Olive Oil that is rich in polyphenols, offering the high nutritional value that can be found in abundance in the Greek soil and climate.
But Holiston is so much more than your typical Greek olive oil; it's a functional food, offering the 5 Verified Health Claims* according to the EU Regulations:
- Polyphenols
- Vitamin E
- Omega-3
- Omega-6
- Omega-9

In addition, it has anti-inflammatory, antioxidant, and antimicrobial properties, and it
contains squalene, an organic compound that produced by our body but decreases over the years, leaving our skin rougher and vulnerable.

You can drink a tablespoon of Holiston every morning, or you can use it fresh on foods as a traditional EVOO to heighten the taste of your recipes, and the result will be the same: you protect yourself against cardiovascular diseases, cancer, neurological diseases, skin diseases and more. Welcome a holistic approach in your diet – and life!
*Information provided by the Producer bases on Chemical Analysis (website)
Awards
Chemical Analysis

Weight
Gross weight: 1,050 kg
Net weight: 500 ml