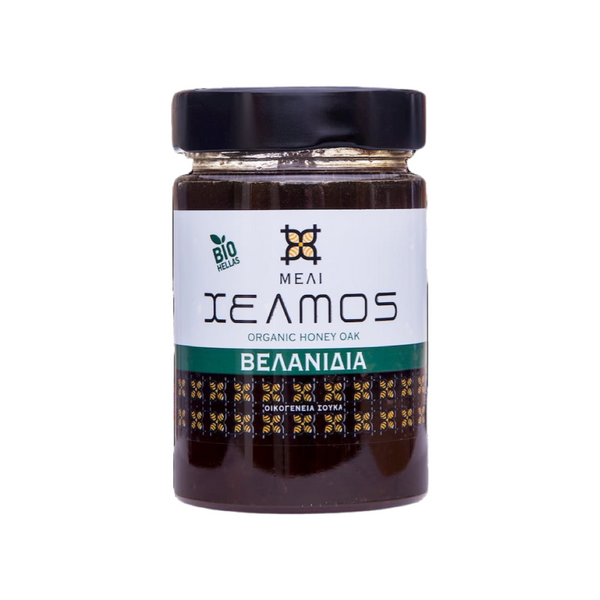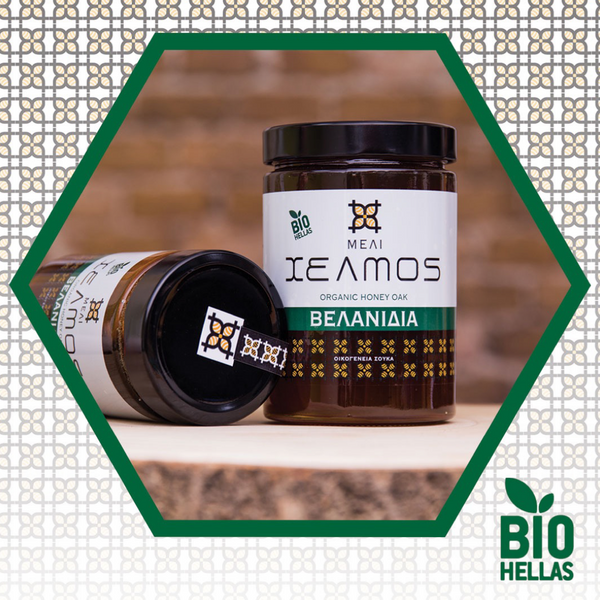 Organic Oak Honey HELMOS 450gr (15.87oz)
Greek Organic Oak Honey HELMOS 450gr (15.87oz)
Type
: BIO, 100% Natural Product, Superior Quality, No Preservatives, No Additives
Region: Helmos - Kalavryta - Greece 
Variety: Oak Honey
Best Before: 06/2025
Producer: Helmos (Soukas Family)
Taste: Low sweet taste
Net Weight: 450 gr (15.87oz)
* Product photos are indicative, as provided by the producer
Food Disclaimers
Honey should

not

be given to infants under 12 months. 

Honey may naturally crystallise. Place the jar in warm water, stirring gently until it regains its natural texture
Store in cool, dark place away from light and heat. Do not refrigerate


Harvest

Organic oak honey is produced by the Souka family in Kalavryta, at an altitude of 500m-1200m. Oak honey is one of the honeydews, meaning it is produced from the secretions of honeydew insects that parasitize the bark of oak trees.
Flavor
It is not particularly sweet. It is a dark-colored honey, usually with a distinct aroma and rich, full flavor.
Nutritional Value
It is rich in antioxidant properties and contains large quantities of calcium, magnesium, phosphorus, iron, and sodium. The enzymes it contains enhance metabolism and the functions of vital organs. It aids in digestive disorders, flu, fatigue, and the treatment of hemorrhoids. It is characterized as honey of exceptional nutritional value, which is why it is available in Health Food stores across Europe.
Crystallization
It crystallizes slowly due to its unique properties.In our country, oak honey became known only in recent years due to the mistaken habit of Greek consumers to buy clear and highly liquid honeys. Its beneficial properties are well known by residents of Scandinavian countries, Central Europe, and Russia, and they prefer it.