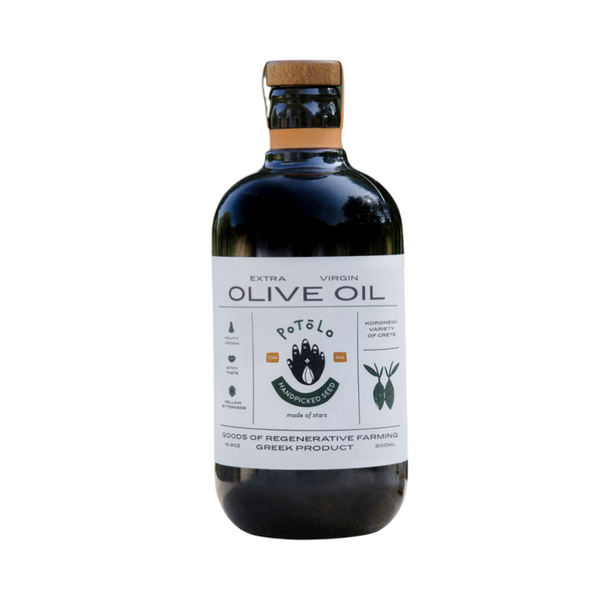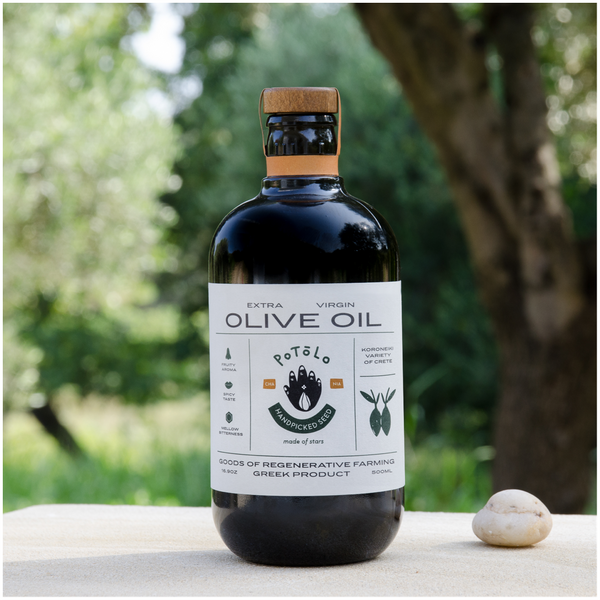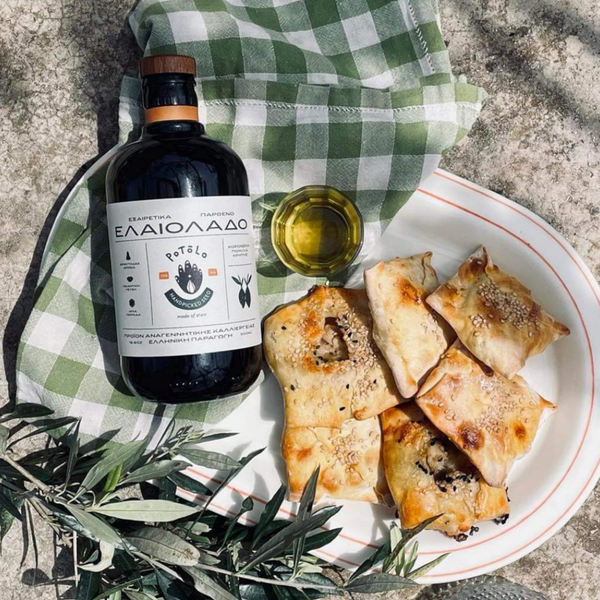 PoTolo Extra Virgin Olive Oil - Regenerative Farming 500ml (16.90 Fl.Oz)
PoTolo Extra Virgin Olive Oil 500ml (16.90 Fl.Oz)
Type: Early Harverst, Organic, Sustainable agriculture
Region: Chania - Crete - Greece 
Variety: 100% Koroneiki, monocultivar
Harvest: 2022 - 2023
Method: Handpicked
Producer: PoTolo (www.potolo.gr)
Organoleptic: 
Fruity
Bitter 
 Spicy
Aromas
Pairing: 

Description
The PoTolo is a cooperative of three people located in a semi-mountainous village near Chania. There, they are dedicated to sustainable cultivation and produce high-quality products, without the use of synthetic chemical fertilizers, with an emphasis on regenerative farming.
One of PoTolo main products is extra virgin olive oil (EVOO).
Organoleptic
PoTolo EVOO is unique, as it comes from olives harvested early, giving it a strong fruity aroma and flavor, as well as a spicy and bitter element derived from the beneficial phenols it contains.
Other Information
Weight 1.1 kg 
Net Weight 500 ml (16.90 Fl.Oz)