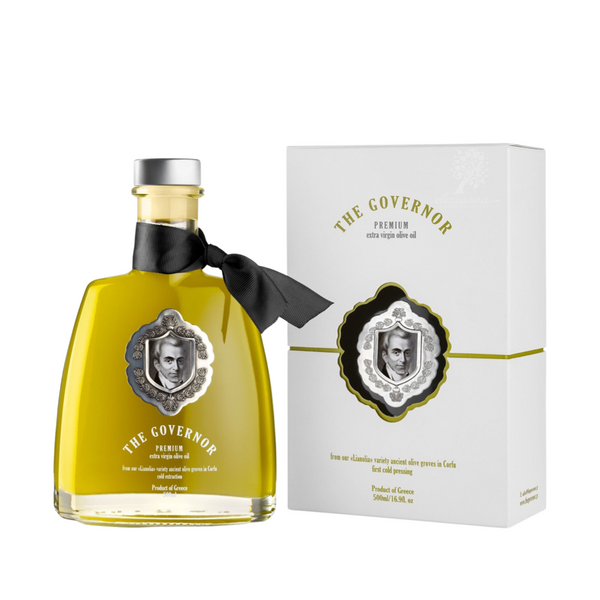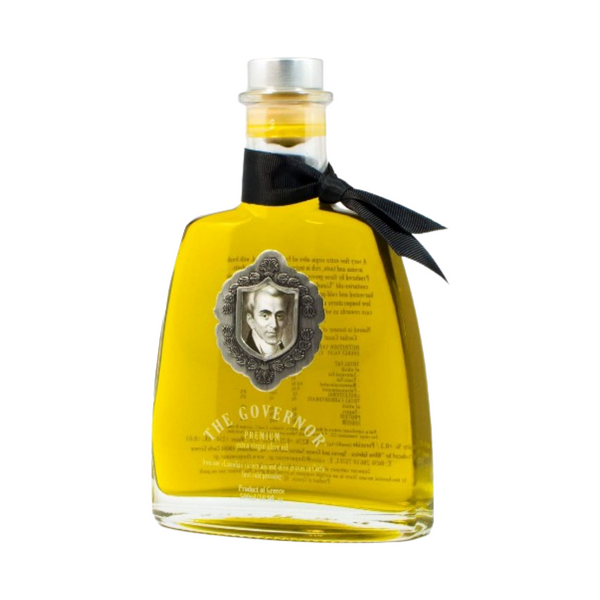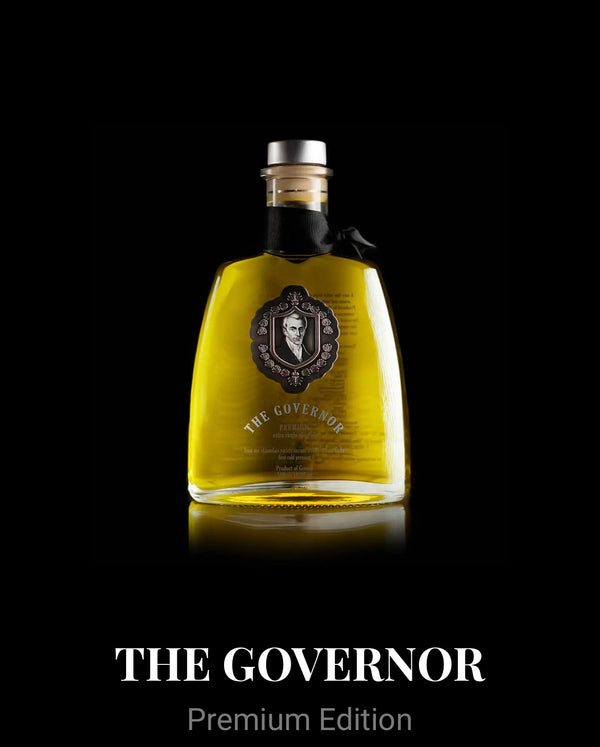 The Governor, Premium Extra Virgin Unfiltered Olive Oil 500ml (16.90 Fl.Oz)
The Governor, Premium Extra Virgin Unfiltered Olive Oil 500ml (16.90 Fl.Oz)
Type: Early Harverst, BIO, Most Awarded, High Phenolic, Health Claim, (7
Origin: Agios Mathaios, island of Corfu Greece
Variety: 100% Lianolia, monocultivar
Harvest: 2022 - 2023
Method: Handpicked
Producer: TheGovernor  (the Dafnis Family)
Organoleptic: 
fruity   
bitter  
 spicy 
Pairing:

Product Description
"The Governor" was created by an "ancient" and so far unknown Corfiot olive forest variety called "Lianolia", which has been for centuries native to the north of the Ionian Sea and the southern Adriatic Sea. It is, therefore, the First single-variety (monovarietal) "Lianiolia" olive oil in the global market.
The oleocanthal and oleacein concentrations in "The Governor"™ are 7 times higher than the average of the samples and the highest value recorded among all commercially available bottled oils since 2009. Oleocanthal, oleocein, and other elements present in "The Governor"™ olive oil present important biological activity, and are related to anti-inflammatory, antioxidant and neuroprotective benefits.
The total hydroxytyrosol derivatives are 61% higher than the stipulated European regulation. The daily consumption of 20g is known to protect the blood lipids from oxidative stress.
The GOVERNOR is one of the few olive oils on a global level that has been awarded a "health claim" set by the EU. The EU Commission Regulation No 432/2012 of 16 May 2012 established a list of permitted health claims made on foods. This classified the various types of olive oils into a category with health-protecting features which contain highly concentrated polyphenols which protect against oxidation of blood lipids
Awards
You can see all Awards in producer's website
Other Information
Weight: 1.17 kg
Net Weight: 500 ml (16.09 F.oZ)